More and more customers outside the classic e-commerce sector are taking advantage of the benefits of pre-glued solutions and self-adhesive closures as a modern alternative to conventional transport boxes. Spare parts, sensitive electronic components or even heavy metal parts need to be packed securely and quickly. The double-wall CP 085 offers the necessary stability, while film fixing inserts/FixTrays in combination with our automatic bottom solutions also provide a smart and vibration-proof insert.
CP 085 – The stability marvel in double corrugated cardboard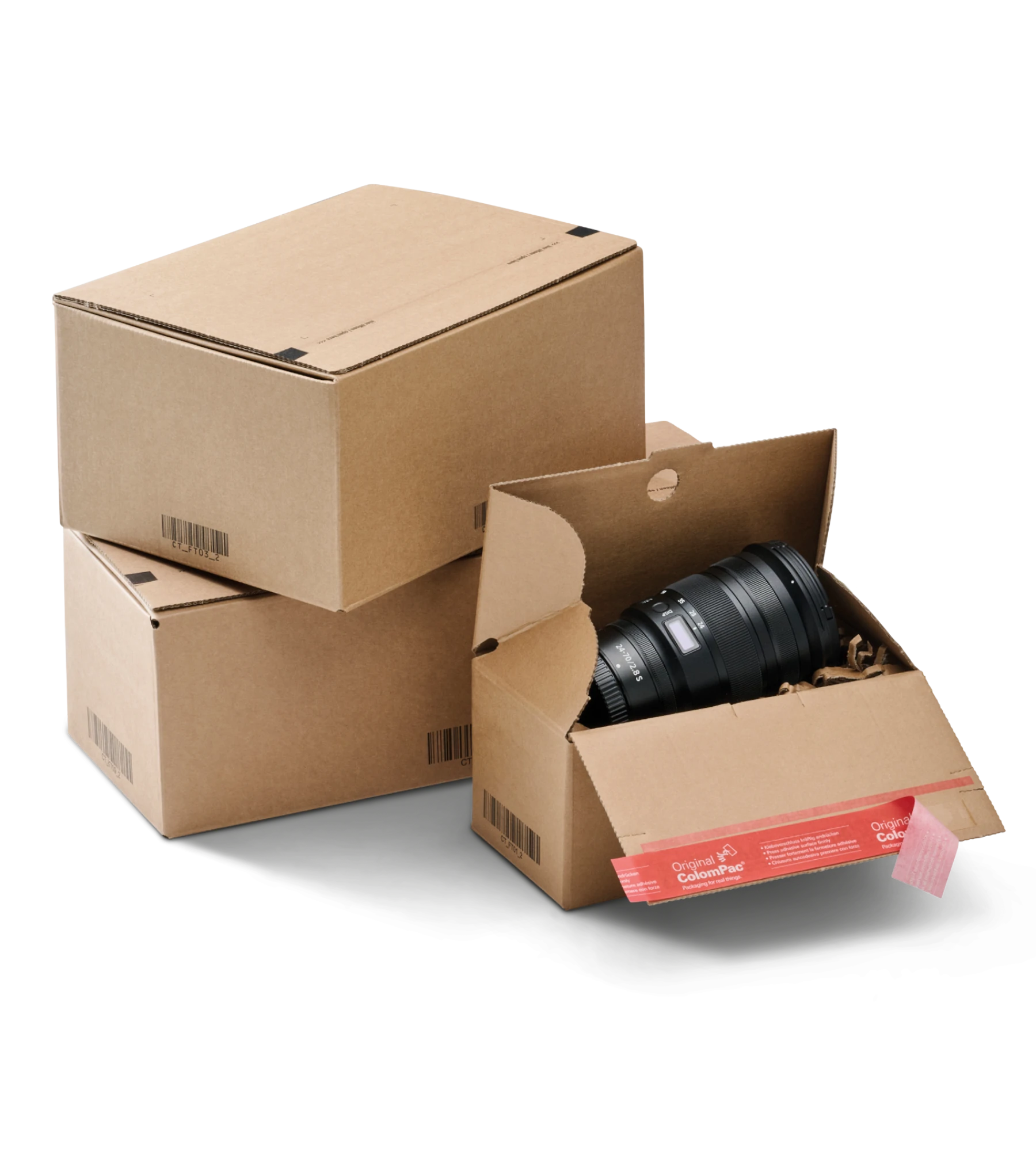 The CP 085 automatic bottom boxes are made of robust EE-flute throughout. A special base construction and the double fully overlapping lid with Z-fold offers further security during shipping. The tamper evident ColomPac® self-sealing rounds off the range of advantages of this solution. Currently available in 4 sizes in the standard range, other sizes are available on request.
FixTray – Flexible film fix packaging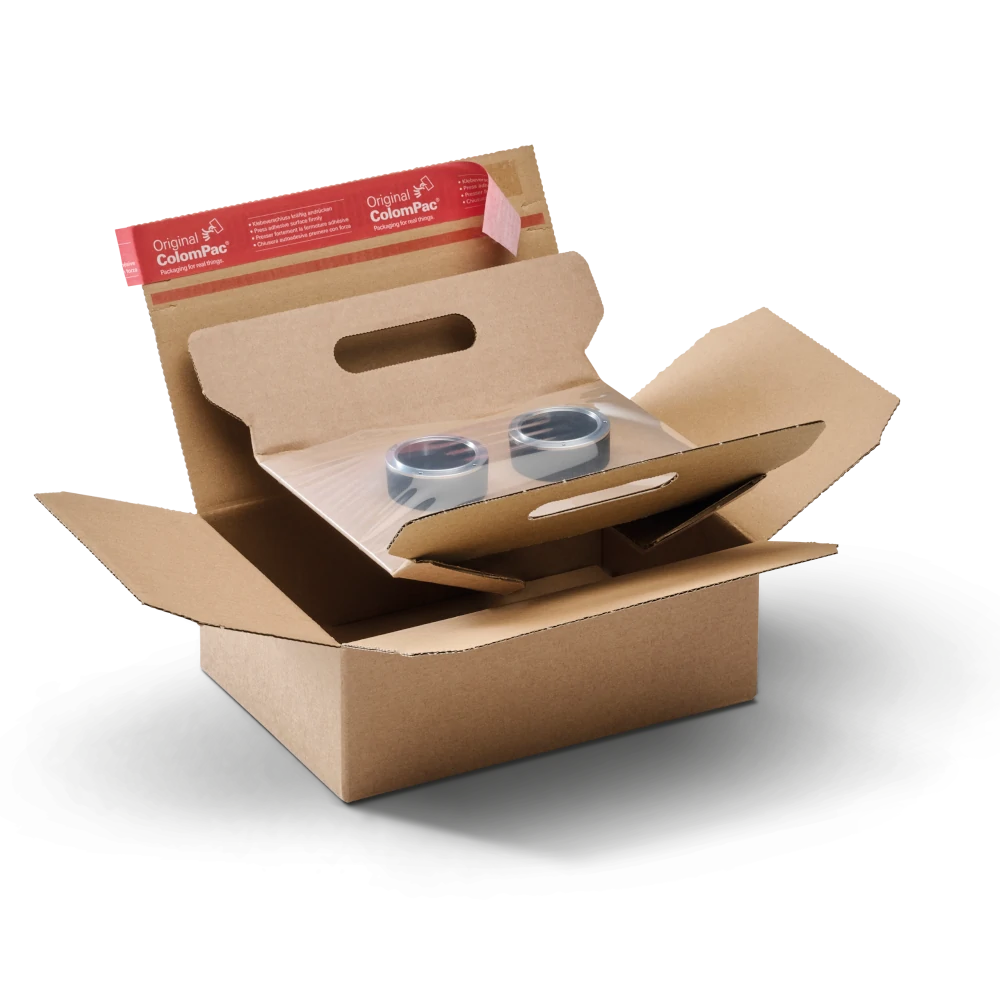 FixTray saves filling material and is quick to use. The flexible film covers the product and sensitive goods "float" safely in the box. Without any additional filling material, the goods are perfectly protected and still clearly visible. Matched to our CP151 standard sizes, this creates a completely new area of application. Samples can be requested from us. Click here for the flyer
Contact us or your ColomPac® service partner!